Back to Careers Page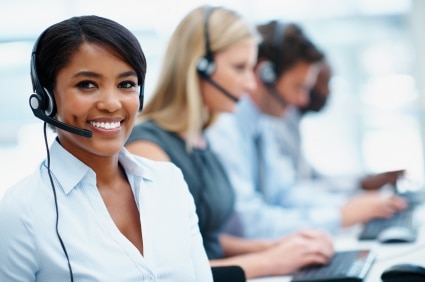 Web Services Project Coordinator
TotalWeb Partners

 –

Flint, MI

We are searching for a self-motivated candidates that have an understanding of the basics of project management and customer service. Experience in general web marketing is a plus. TotalWeb Partners is a full service web marketing company in Flint MI, specializing in web site production and online marketing services for industrial US businesses. As our business grows we are in need of qualified customer communications and project coordinators to collect information from customers and arrange it orderly for for our vendors.

www.TotalWebPartners.com

The job responsibilities include direct project management of customer's work during the website build and ongoing service. This is a full time position with benefit eligibility and wage review/increase opportunities after 90 days. Starting Wage is $10.00 – $12.50 per hour commensurate with experience. Entry level opportunities starting at $9.00 per hour are available for candidates that do not have experience, but possess an understanding of web services.

The project coordinator responsibilities include communicating and working with clients to gather data for building & updating websites and other on-line marketing programs. No programming experience is needed as this is not a programming position, although marketing, graphics, and/or online advertising experience is a plus.

The project management and content gathering are for both initial builds and ongoing services, requiring the responsibility of tracking and following ongoing requirements using standard tools (training provided) to update sites.
Candidates with the following capabilities will be highly considered:
Highly Proficient with MS Office; Word, Excel, & Power Point.* Experienced with downloading imagery and text from Websites.
Communications experience with B2B firms.
Gmail knowledgeable
Experience in dealing with overseas contractors
Administrative experience in creating and executing follow up schedules for projects.
Web or graphic design experience is a plus.
We provide training.
TotalWeb Partners is an Equal Opportunity Employer. We provide equal employment opportunities (EEO) to all employees and applicants for employment without regard to race, color, religion, gender, sexual orientation, gender identity or expression, national origin, age, disability, genetic information, marital status, amnesty, protected veteran status or other characteristics protected by law.
Due to U.S. Government regulations pertaining to the nature of this work, all candidates must be a U.S. person (i.e., U.S. citizen or possess a valid Green Card) and we will require proof of status prior to employment.
Job Type: Full-time
Salary: $11.00 / Hr
Job Location:
Required experience:
Web Marketing or Web Design: 1 year
TotalWeb Application System
Why Work at TotalWeb?
Benefits
In today's world finding companies that haven't cut benefit programs can be challenging. Here at TotalWeb every employee is valued; that's why we offer benefits after working with us for TotalWeb for 90 days.
Full Time
Many available jobs in the United States are part time positions. At TotalWeb the jobs we're offering are still full time opportunities with room for promotions.
We Value Your Experience
At TotalWeb we understand that skill comes with experience. To accommodate experience, we offer wage adjustments based on your experience.