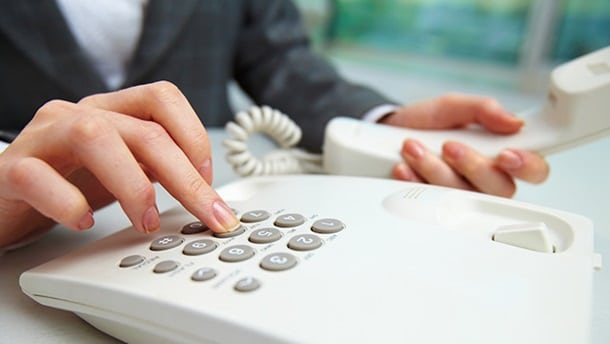 Experience Outbound Telemarketing/Appointment Setter
Strategic Market Solutions

–

Flint, MI
Outbound Telemarketing / Appointment Setter Specialists Needed
Full time opportunities available for Outbound Cold Calling. We are looking for motivated and experienced individuals to call pre-selected companies throughout the US. This position is base (commensurate on experience ranging from $10 – $13 per hour; no experience starting at $8.50 per hour) plus bonuses for appointments set. Benefits available after 90 days.
The appointments are targeted at decision makers of small and mid-sized industrial firms for "Marketing Specialists" to come in and discuss business and Marketing services. This position is for appointment setting only, as the set meetings will be handled by certified business specialists.
Qualified candidates will be trained on the lead database system (salesforce.com) as well as the marketing services; paid training. Candidates must be self-starters, well-motivated, and demonstrate that they can work with limited direction.
Candidates with OUTBOUND CALLING, B2B SALES EXPERIENCE, Internet, sales, appointment setting, and/or advertising experience will be highly considered.
TotalWeb Partners is an Equal Opportunity Employer. We provide equal employment opportunities (EEO) to all employees and applicants for employment without regard to race, color, religion, gender, sexual orientation, gender identity or expression, national origin, age, disability, genetic information, marital status, amnesty, protected veteran status or other characteristics protected by law.
Due to U.S. Government regulations pertaining to the nature of this work, all candidates must be a U.S. person (i.e., U.S. citizen or possess a valid Green Card) and we will require proof of status prior to employment.
Job Type: Full-time
Salary: $11.50 /Hr + Appt Bonus (Potential up to $20/hr)
Job Location:
Required experience:
Outbound Calling: 3 years
TotalWeb Application System
Why Work at TotalWeb?
Benefits
In today's world finding companies that haven't cut benefit programs can be challenging. Here at TotalWeb every employee is valued; that's why we offer benefits after working with us for TotalWeb for 90 days.
Full Time
Many available jobs in the United States are part time positions. At TotalWeb the jobs we're offering are still full time opportunities with room for promotions.
We Value Your Experience
At TotalWeb we understand that skill comes with experience. To accommodate experience, we offer wage adjustments based on your experience.